Affiliate
affiliate
AffKit Ninja
I just like to share this
especially with
my homeboy
@GriD
and my homegirl
@PureLander
today got home from work
checked into my affiliate networks
saw a product sale for $2,164
had to blink several times
commission $216.40
Am like -- wait -- what happened ???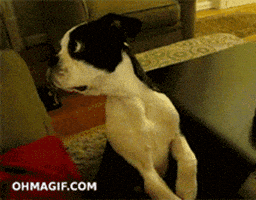 came from a product advertisement
embedded in super optimized SEO blog post
think the visit came from an image click -->
Google Images
need to drill down in the data & make sure
but for sure the customer bought from sale
the same item 320 TIMES !!!
$4.99 each discounted from $19.99
plus another 10% off for making account
and free shipping
I'm guessing purchase was to resell
Ebay, Amazon or Etsy
or could be to gift out to friends/homeless
being a unisex clothing product
many people could wear
Something like this happening
its very rare but it happens
when you push and push and push
day after week after month after year
but doesn't stop there
because this was a lucky day thats all
MUST KEEP TRYING TO IMPROVE
Last edited: