Affiliate Manager
Affiliate Manager
affiliate

Hi, affiliates!
We are finally here with our
2022 bonus offer
to affiliate marketers in the
AffiliateFix community!
About time, right?
Reach your affiliate marketing goals with Adcash! ⭐️
For those of you who haven't heard about us -
Adcash
is a global self-serve online advertising platform for media buyers, affiliates, ad networks, and publishers. We've been in the game for 14+ years and our advanced in-house
optimization
technology together with our long ad tech experience provides your business with digital advertising tools that deliver real results.
Our main ad formats with massive supply are
Pop-Under, Interstitial
and In-
Page Push
. While we also offer
Native
and
Banner
ads. Our smart ad technology makes your affiliate marketing journey
simple, enjoyable, and profitable!
More info and statistics about our
traffic volumes, the most popular geos, and verticals
will be added to this thread from now on! We'll start updating you with our
platform's trends, success cases, and updates.
NEW 2022 BONUS OFFER

​
Enjoy one of our sweetest top-up bonus ever! Add funds and we'll put an extra 20% on your account. The offer applies to deposits from 200 EUR/USD to 1000 EUR/USD.
For example, you deposit $200 and we top it up with 20%, so you'll have $240 on your account instead.
How does it work?
1. Create an account on
Adcash.com
2. Load funds on your account and use the promo code:
AFFILIATEFIX2022
3. You'll get a 20% top-up automatically after loading funds
This promo code is available for
new clients
and can be used
once
.
Ask Us Anything
We're here to help you get the most out of our platform. So, whether you have specific questions about a campaign you're running or you want to know more about our features, traffic, etc, please feel free to comment under this thread and we'll assist you!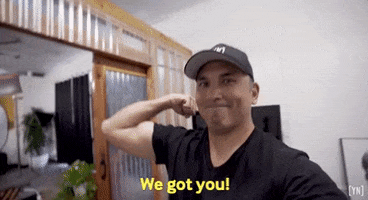 Take care,
Team Adcash​