Affiliate Manager
Affiliate Manager
affiliate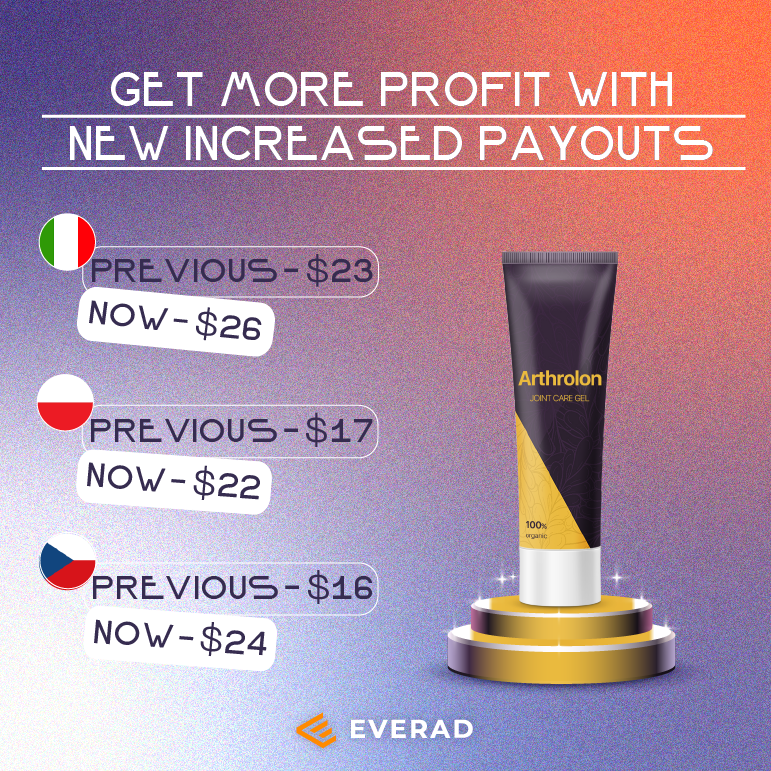 New week, new increased payouts! It is time for Arthrolon joint care gel. Be the first to create a campaign and drive traffic with new payouts.
Joint remedies are popular among the audience throughout the year. Knee pain during exercises, soreness when the weather changes or cracking joints at any time – all these are not very pleasant at all.
Help your TA to solve joints problems and get profit!
Italy
previous – 23$; now – 26$
Poland
previous – 17$; now – 22$
Czech
previous – 16$; now – 24$
Start your campaign and earn even more!
Don't miss the chance to become part of a friendly affiliate family! Welcome to the EveradChat: EveradChat весь нутра арбитраж