Traffic Manager
Traffic Manager
affiliate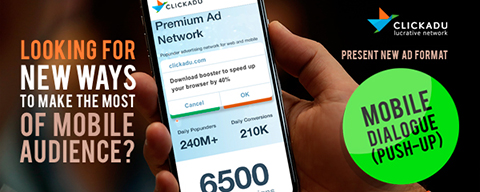 Dear partners,
That's something we have promised in the upcoming upgrades and there we are!
Chasing the ways to meet the demands of our partners and to expand our advertising tools and inventory, please welcome a new advertising format:
Mobile Dialog Ads (Push-Up)
.
Mobile Dialog Ads works exclusively for mobile devices. Interested to learn more?
Click here
.