Service Manager
Service Manager
affiliate
[ for beginners ]
The famous businessman Bo Bennett once said, "Affiliate marketing has made businesses millions and ordinary people millionaires." No wonder that more and more internet users want to learn how to do affiliate marketing.
With this
easy step-by-step guide
, we will explain how to get started. You will learn all about affiliate marketing and one of its most popular types, CPA marketing.
Step 1. Learn the Vocabulary
The questions newbies ask most often are,
"How does affiliate marketing work?""What is an affiliate program?"
To answer them, let's start with the basic vocabulary.
An
Affiliate Program
is a marketing practice where affiliates earn commissions for referring customers to advertisers' websites. For example, if blog readers click on the link and buy something, the blog owner gets paid.
CPA Marketing, or Cost Per Action Marketing, is a popular type of Affiliate Marketing where you don't have to make a sale to get paid. As the name suggests, the referred visitor should perform a certain action, such as providing their email address, downloading an app, signing up for a newsletter, etc.
There are four core players:
•
Merchant
(also known as the Retailer, Brand, Advertiser, Vendor) is the business which is selling the products being promoted.
•
Publisher
(also known as the Affiliate) is the person who is promoting the products by sharing referral links to merchant pages.
•
Consumer
(the Lead) is someone who clicks on the links and performs target actions, such as signing up for a service, getting an app or ordering a product.
•
Affiliate Network
(or the CPA Network) is an intermediary that connects the Merchant and the Publisher. It helps online retailers reach a bigger audience by letting online publishers promote their offers.
An
Offer
is what publishers promote and merchants sell. It may be an app, a service subscription, a physical product, etc.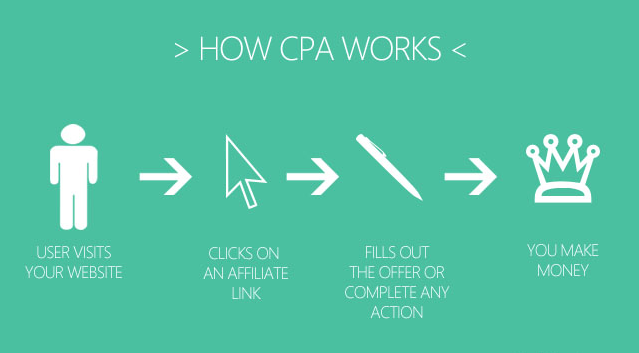 Step 2. Choose your Niche and Generate Relevant Content
According to Bill Gates, content is king. In the world of digital advertising, if you wish to be successful, you should be able to produce unique and engaging content. And here's the major tip: don't try to write about everything at once. Choose your target audience and niche. Let it be something you are passionate about or something you are an expert in. It would be a good idea to generate content relevant to the most popular
CPA niches:
• Weight Loss / Fitness
• Mobile Apps
• Dating
• Finance
• Education / Self-Help
• Loans
• Games
• Gambling
You can browse what offers Networks have in all niches in our Affbank filters pannel in the
Offers Search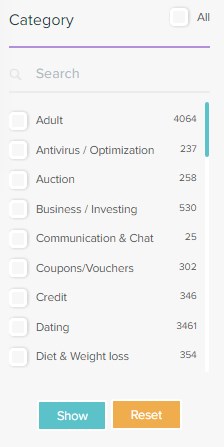 Step 3. Join Affiliate Programs
At this point, you might be asking, how to join an
affiliate program
? Once you have a great website or blog, it's time to monetize it! First, you need to find suitable
CPA Networks
and affiliate programs. The best CPA include:
• Peerfly
• AdCombo
• MaxBounty
• Mobidea
There are many more out there. Before joining a network, try researching its reputation. Is it reliable? Does it pay on time? What is the commission amount? The service
Affbank.com
has reviews on most CPA networks.
Then, you need to apply for CPA networks and get accepted. At this step, you should prove your value as a Publisher who will be able to generate real leads.Honesty is the best policy here. Always provide true information about yourself and your website. Describe your niche and the traffic sources you'll be using.
Don't be afraid to say you are a newbie in cost per action marketing.
Once your application is submitted, the network will get back to you within 24-48 hours to verify the information you have provided. You don't actually have to wait so long. Give them a
call yourself
if you want to be approved more quickly. Stay
confident
during the interview. Remember that if you are not a scammer, you have nothing to fear. If you have been rejected by one of the networks, do not despair.Make sure you know the reason why it happened to use this information to your benefit when applying for other networks.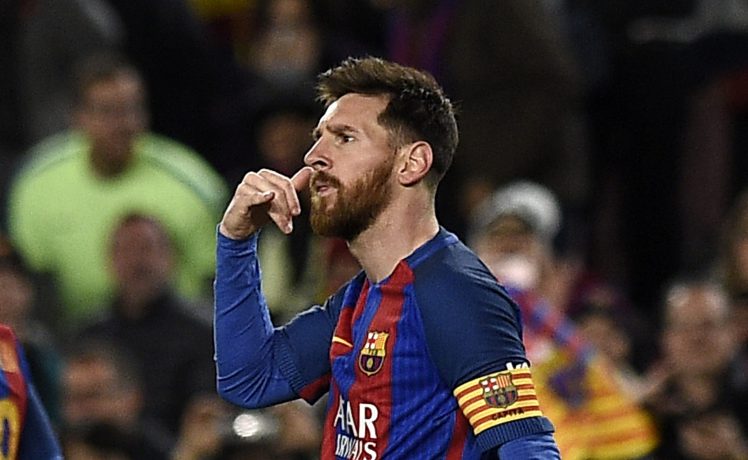 Step 4. Select Offers to Promote
Once you become an affiliate, you can choose the offers to promote on your website or blog.
Make sure the offers you select are relevant to your niche.
For example, if you run a Health and Fitness blog, it's only natural to advertise vitamins and weight loss supplements. Do a bit of research and determine which offers are most popular with your target audience.
You will be assigned an affiliate manager who will help you get started. Do not hesitate to
ask them any questions
regarding your CPA campaigns!
Step 5. Get Traffic
You need to have visitors on your
website/blog/channel
to sell products.
EVERY traffic source needs to be explored and tested.
● You can create Facebook group, Youtube channel, Instagram profile
● You can promote products on Google Adwords
● You can build the site, with content, and promote offers related to your content
And more and more traffic source...
The more people read your blog or visit your website, the more leads you will be able to provide, so treat this step very seriously. This deserves a huge post on its own, but let's summarize the major points:
-
Traffic
starts with great content. Fill your website or blog with unique, valuable and easy to read information!
- Do
keyword
analysis. Use the words that increase traffic.
- Always have your
target audience
in mind.
- Use
social media
to build a community around your blog or website.
- Write
guest posts
, comment on other blogs.
-
Optimize
your website navigation, interlink your posts.
- Make your content
easy to share
Step 6. Analyse and Optimize
To make the most of
cost per action marketing
, you should learn how to track your website performance and CPA campaigns. It is crucial to understand what brings you profit, and what doesn't!
You should keep an eye on the following issues:
- The
offers
that convert best
- The
landing
pages
that convert best
- The
keywords
that convert best
- Your best
traffic sources
-
Types of ads
that convert best
-
Ad positions
that work best
Google Analytics
is the best free tool to track your website performance and see which posts attract more traffic. You might also need to get paid software like
Voluum
to be able to track your revenue, sales and conversions. You can find
discounts
on trackers, spy tools, site analytics tools etc. on Affbank also: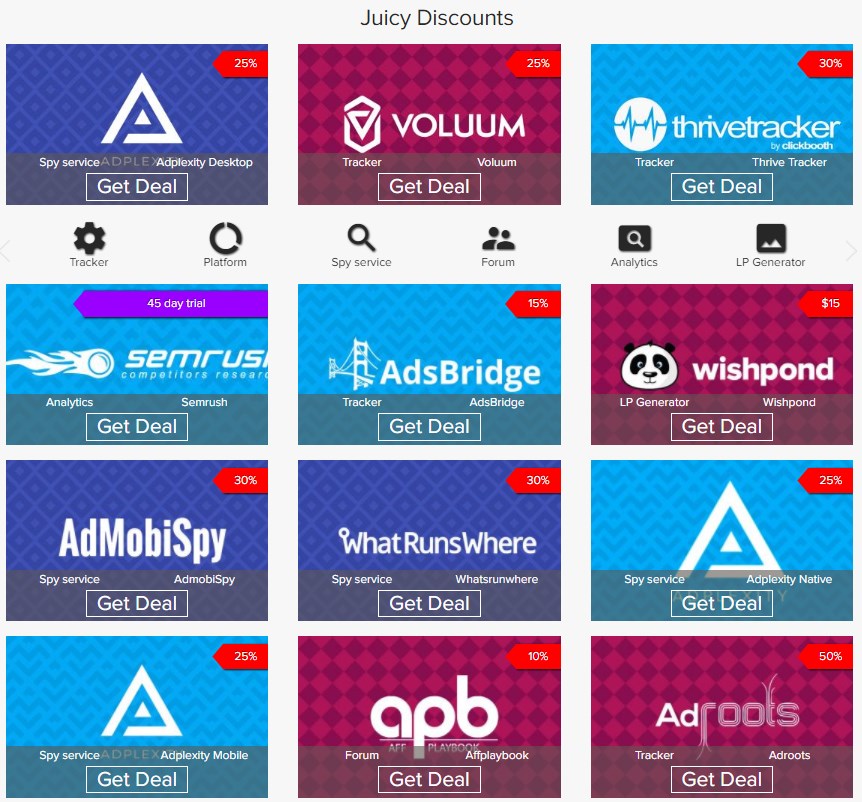 ​
We hope that these tips have given you an idea of how to be an affiliate marketer. Don't forget to always stay updated on the subject and join our
Blog, News Digest
and
Webmasters/Marketers community
to get advice and share your experience!
We will be happy to see your reviews and your wishes for the next articles!
P.S. Please keep always in mind - taking a little action each day moves you forward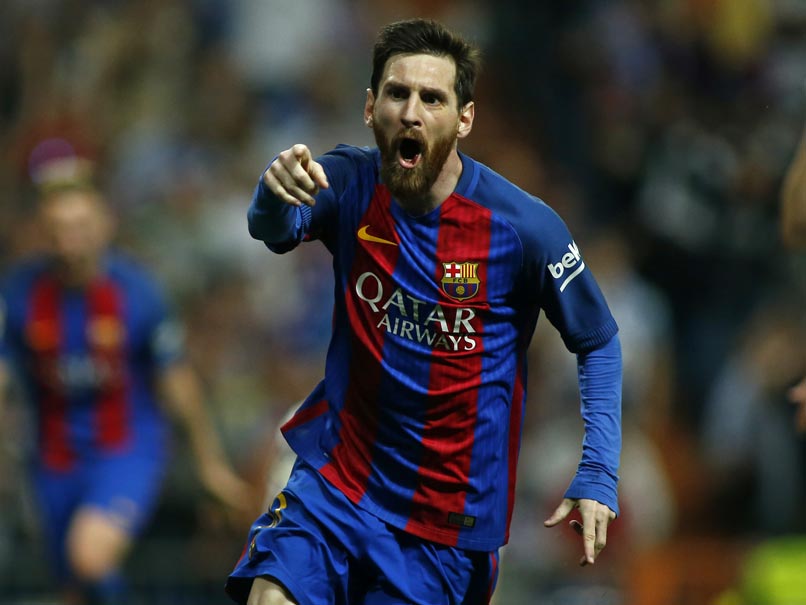 Last edited: