Website
Network Name

Olimob CPA
Minimum Payment

$300
Payment Frequency

Net-30
Weekly
Other
Payment Method

Wire
Paypal
Other
Tracking Software

Other
Incentive Marketing

No
Email

info@olimob.com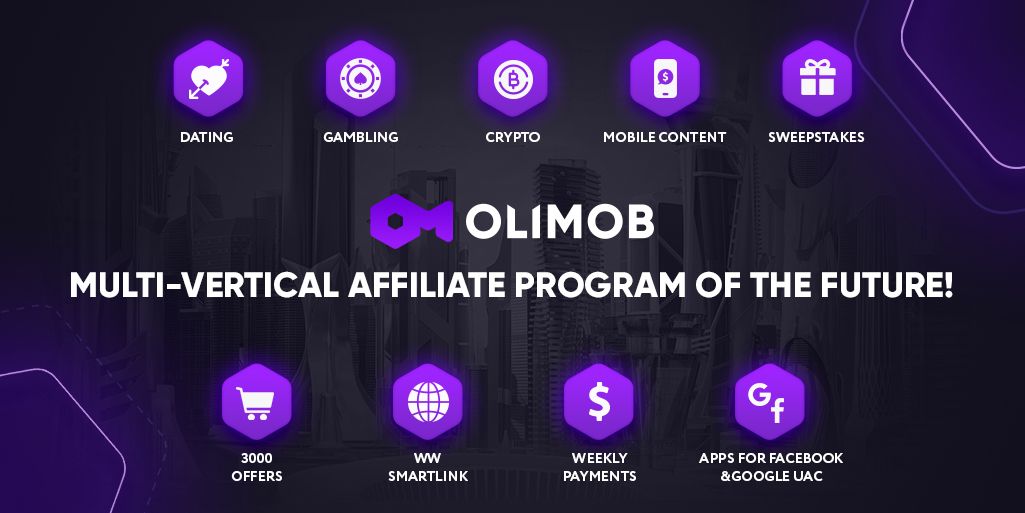 Olimob
is a CPA Affiliate network with top earning offers from direct advertisers.
Our main verticals are:
- Gambling and sport betting
- Mobile content (subscriptions)
-Dating
-Crypto
-Sweepstakes
Moreover, if you are using Apps for getting traffic from FB, Google UAC, Snapchat, TikTok and other In-App, we can provide you our Apps along with our Casino/ Betting/ Mobile Content/ Crypto/ Loans offers. For free.
Contact us for more details (contacts details in profile).