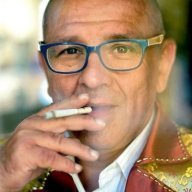 Gender:

Male

Birthday:

January 5

Location:
Loading...

Loading...

About

Gender:

Male

Birthday:

January 5

Location:

Since 1997 in the adult industry with skills in everything around this industry.

Since 2014 focused on traffic-monetizing. Our CPC adnetwork is representing around 6500 Adult Websites with generic and organic traffic. Our main market up to now was Germany Austria and Switzerland that´s why we have the most traffic from this countries.

As I surley know that the success of our publishers and us is strong connected with the success of our advertisers, I concentrate all my activities on this issue.

That is also a reason why I chosed CPC only for our network, because it makes much more sense as CPM.
My vision of the near future is to overthink the good old slogan "Sex sells" and extend it with the question ...but what?

It is the natural of things that every user of an adult site is practicly a consumer for all. And BECAUSE they do not show us in what else they are interessted, it does not make sense for CPM because this usiners buying all and nothing.

With CPC this "filter at the interest source" can be replaced with the banner what clearly shows what is behind.
If an advertiser is using this logic he can extent the range of potential buyers because he only pays for the click and not for the impression what can´t even be proved to be seen.

Interact

Loading...