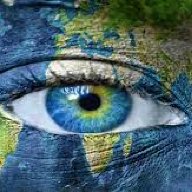 Gender:

Male

Location:

Occupation:

Full Time Hustler Part Time Rapper
gritmode
Affiliate, Male, from Tulsa, oklahoma
affiliate
Don't Talk About It, Be About iT! Jan 11, 2017
gritmode was last seen:

Oct 15, 2017
Loading...

Loading...

About

Gender:

Male

Location:

Occupation:

Full Time Hustler Part Time Rapper

Last Blog Title:

Breaking the Cycle

I am a full time hustler, Part time rapper, Father and motivator. I Love making money online and cpa is my favorite niche to be in. This is just a little about me and about breaking the cycle and leaving a legacy for my family.

Hi I'm dez been online since 2008 failing miserably along the way. Falling off picking back up and then stalling. I have made money online But being consistent and tracking is very important. I kind of just threw stuff up back in the day but all that is soon to change. I been using the law of attraction to better myself and i have built a team and have my own programmer now. I am dedicated to changing to the cycle for my family.

I grew up in foster homes, group homes and shelters. I am dedicated in making a way for people like me or who have went through similar things i went through make a way for themselves.

I only know about internet marketing because of becoming a convicted felon in 2008. I got a felony over a text message i sent when i was mad and that ruined my background and my life for that matter. I typed in jobs for felons and came up on inbox dollars. i signed up for that account and others. Once i reach my payout i requested in an then it came a week later. Only $30 but when i cashed it and there were no problems and i had cash in hand i was hooked on making money online.

I ended up signing up for more paid to read email accounts and then some survey accounts also. I came across the wealthy affiliate program and became a member. I was completely new and people in that forum were so rude to newbies and bashed all of us for asking questions that are simple to anyone that knows online marketing but not to someone who is brand new and really don't know what they are getting into they are just excited that you can make this type of money online and want to do so themselves.

I stood up for myself in that forum and let them know that is was bs they were bashing us for asking simple questions because i thought the forum was for getting help. i got a private message after that from a man i will always respect in admire. He personally took me under his wing for 5 years straight and gave me exclusive access to his softwares also. his name is roger rowe and he has a forum called my affiliate apprentice. I made some good lifetime connections in that forum and learned a lot. procrastination because of my "current life problems" at that moment really has stopped me from a lot i could have achieved spending nearly 9 years online but it was an off and on thing at that time.

I determined not to let him down or my family for that matter. They have never given up on me with this deal and i really wanna change the cycle. I have 2 kids that are biological now and 2 that are step kids. last year was a hard year for us. I got robbed and had my car stolen by the contractor i worked for it made us struggle for nearly half the last year. I went through so much in those last months of the year. I almost lost it all. I could actually picture when my mother lost me to the foster care system and i knew i had to make a major change.

I don't ever want my kids to go through what i went through. I was in 56 foster homes over a span of 15 years not including group homes or shelters. I spent my first two years as an adolescent in the Tulsa Boys Home. I really want to be able to give back to them because even though the situation sucked, I did learn a lot of structure there.

I am very determined to break the cycle for my family and be able to give back to felons, the boys home, My family and anyone else i can help get out a crummy situation. I don't believe in being selfish i believe in giving back. I want to be able to leave a legacy for my family and know that they will be ok no matter what and far after i'm gone.

Making money through a phone or laptop and being able to travel the world with my family with no worries and being content knowing that i'm making money automated whether it be white hat, grey hat or black hat i have always been taught get it by any means. I feel that what makes me different online is that i am really from the streets, still in the streets currently but i also have all this knowledge online. I have used this knowledge offliine to make major connections in the underground music industry here in the state of Oklahoma.

It definitely has helped but now it's back to the online deal. A true Hustler knows that you have to have multiple streams of income and that's my ultimate goal. I am going to set up certain systems and have my family members manage them. I see some great case studies and now that i have my own programmer on my team we have seriously thought of ways to scale up in a major way.

I love the affiliate fix forum because it's the first forum i have made money in with the least amount of investment, most of the case studies are current and i made easier money with instragram following a case study on here.

so why not come back to the forum that has the most information that's relevant and works. I'm in the cpa niche so this place is amazing for me to be in. I am going to prove a lot of people wrong that doubted me over the years and i'm also going to create a legacy for my family and i guess you can say become a hood mentor in my state

lol

Anything is possible online. It's the place where you can invest little money in make big returns and you can run an automated business and do whatever you want and know that you are still making money. Who wouldn't want to do that?

I'm sorry that this is all over the place but this year i am ready and i want people to know. Not only am i wanting to break the cycle but i'm also angry and success is the best revenge. So don't believe me just watch as it happens. I am going to record my every move though along the way cause you never know when you can expose another loop hole that will make you bank.

Cpa is the easiest way for you to make money online in my opinion because you don't have to sell anything. Collecting emails are easy if you think outside the box. I used to be afraid to try my own things. I always followed the system to a T and sometimes that system only made me pennies online. I paid 275 bucks a month for a system and only made $.80 from amazon selling one item. I had that system for 3 months and only made that amount of money. I was discouraged on trying other things or they would just never answer me.

I come to this forum only invest 10 bucks into instagress follow a tutorial on here and the next day i already had $4.80 in my account. I knew Cpa was for me and one thing i didn't do before that i do now is stick with one thing. I was jumping all over the place back then. I know i got to stick to one thing and i really enjoy cpa. Definitely stick with something you enjoy.

I am about to release a free mixtape to the public but to me i'm getting paid cause i know about cpa and content locking so the way i have it set up right now is for each person that completes the content lock in order to download mixtape i'm getting paid $4.00 per mixtape with the cpa offer i chose. they think they are getting it for free but I'm really getting paid when they complete the offer. This is what i mean about thinking outside the box. I was discouraged from trying things like this back in the day and i feel like my ideas were stolen but it's all good I'm a very smart guy and i will always make another way. Say i did a big promotion got 100,000 people to view and listen to my mixtape and only 750 actually completed the content locked offer and downloaded the mixtape i would have still made 3 grand for a free give away mixtape $750x$4.00=$3000 I'm sharing this cause it's a idea i don't think will ever get saturated.

I have put my own spin on things and have made money so don't ever be afraid to try your own thing and always track your work that is a big key in this field. Kept notes write down new ideas and don't be afraid to stand out. I already had a clothing brand so I've always made money offline but it's time to really shine this year and i'm excited and ready.

I'm big into automation too. I feel like 100k a month is very possible and coming for me in my near future. I can't wait to see how much my income has changed at the end of the year. I'm very dedicated and motivated. The working methods in this forum i will be testing and quadruble scaling up. Specifically most of the automated methods.

Time to break the cycle for myself and my family and become the online mentor that made a way for himself after becoming a convicted felon that i have alway invisioned myself to be.

Now It's time to get to work!

Interact

Signature

"Give A Man A Fish And Feed Him For A Day But Teach A Man To Fish And Feed Him For lifetime"


​