WE WANT YOU TO SUCCEED!
GET A LIFETIME AFFKIT LICENSE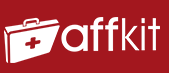 &
A LIFETIME MEMBER UPGRADE

WE WANT TO OFFER SOMETHING SPECIAL
TO HELP YOU THROUGH OUR WORLDWIDE CRISIS
GET LIFETIME LICENSES WORTH $266 A YEAR
FOR A ONE TIME PAYMENT OF $250
THIS OFFER IS LIMITED TO 250 LICENSES (92 Remaining)


OFFER CLOSES ON APRIL 30th
.

AffKit has always been an annual subscription for $199. With over 3,000 AffKit subscribers, we know this set of tools will give you an extra edge you can count on. It's a set of 21 tools to help you reach a little further with you efforts in building successful campaigns.
In addition to the lifetime AffKit license (normally $199 per year), we are including a lifetime member upgrade (normally $67 per year).
In these times, we understand that every little bit of help affiliates can get will make the difference in conversions and ROI's we all desperately need. Many marketers have not made the shift to the types of campaigns and offers that a world in crisis needs to see from us. Those of us that shift, can take advantage of the moment and earn big. Do it with an extra set of tools for an enormous, one time, discount.

We have never done this before and have spent weeks discussing this internally. We needed to step up in a big way for our members. So, we offer this opportunity to save big, and to provide for you our part in making things a bit easier for you.




Copyright © 2020 AffiliateFix Media LP All rights reserved.